Pay attention to this screenshot. This is Mac OS running as a VMware virtual machine.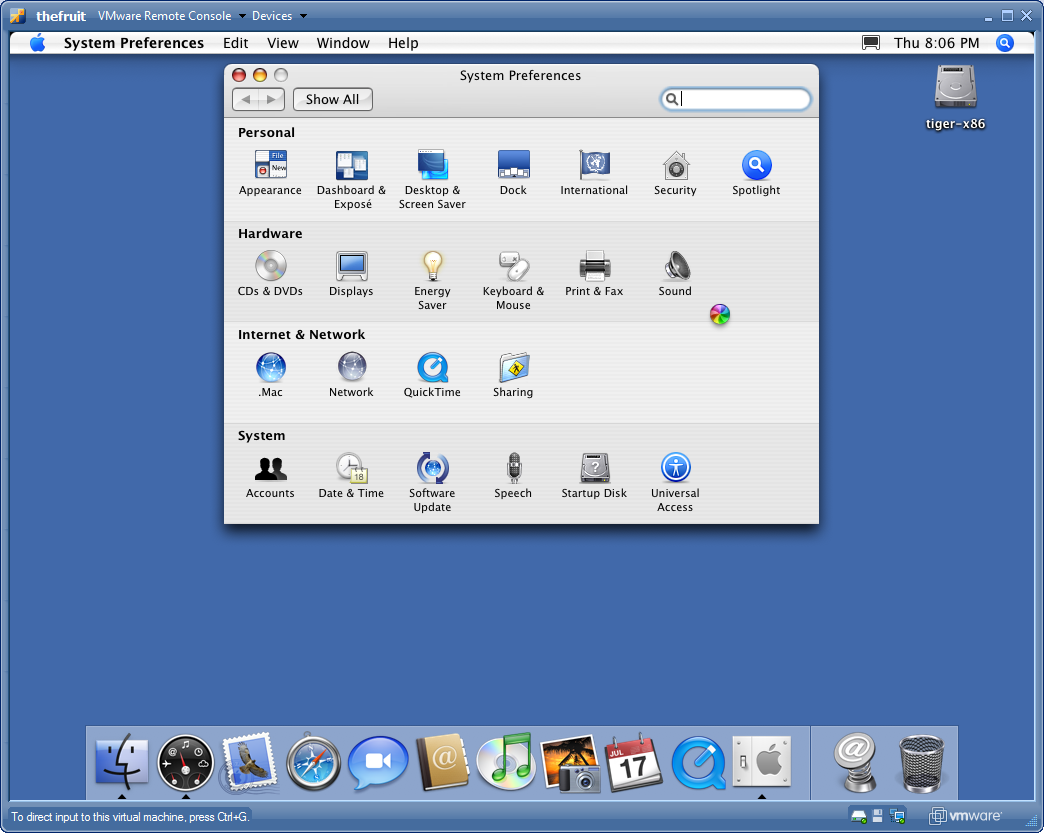 Pretty cool as a proof of technology. But let me tell you, this is quite a useless virtual brick.
The UI is extremely slow. I had to remove the background to improve it a little bit but couldn't resize to less than 1024×768. Console over network is more than slow, is completely unusable.
Oh, and by the way, there is no networking. The preferences panel recognizes a network interface but it is disabled for configurations, meaning it doesn't have a driver for VMware virtual network interface. What can be more brick than that ?!
I wanted to have a Mac OS machine to get to know this beautiful platform, maybe develop some apps etc. But I guess I'll have to wait for improvements for this VMware patches.