With the release of iPadOS 16.2 last December, M1-powered devices can now be used as more beefed up terminals, complete with external physical keyboard, mouse/trackpad and extended screen that can display content and apps different from the main iPad screen (as shows the photo).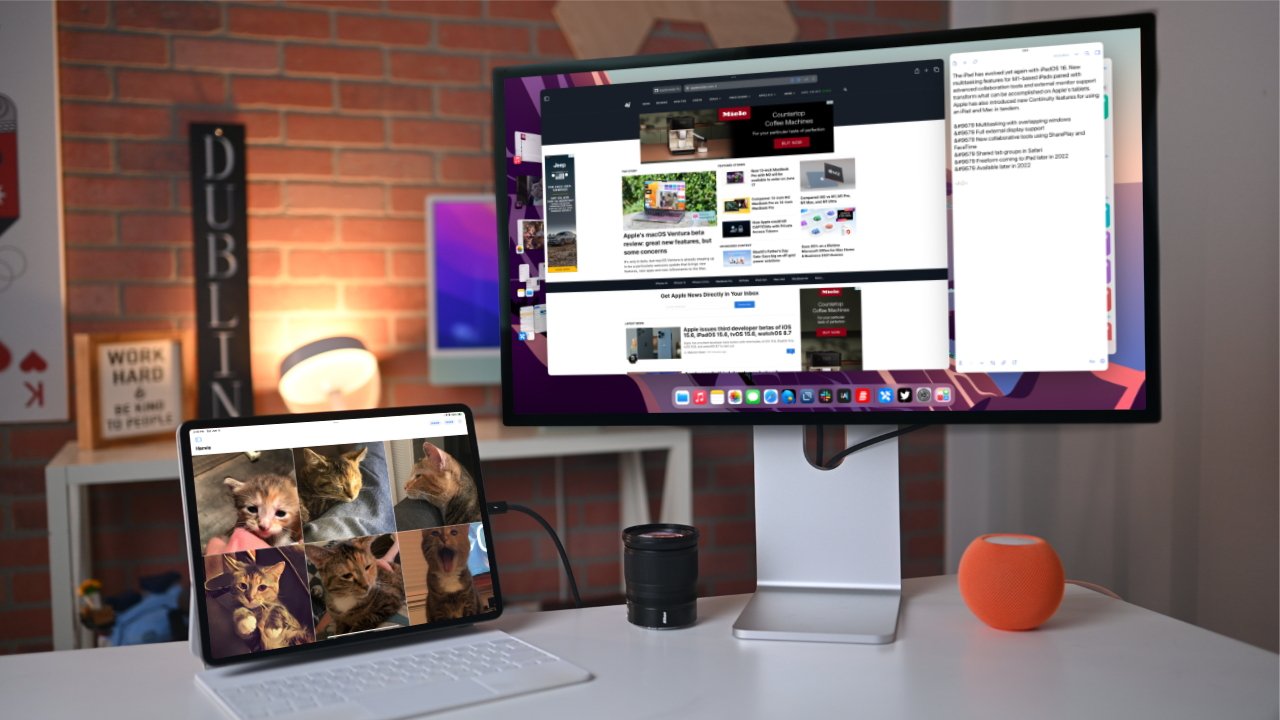 Minimum device that supports this is the iPad Air 5th generation (2022) which already features an USB-C port instead of lightning. Then, on this port, you can plug a dongle with HDMI output, power source and more USB ports to connect your human interaction devices. Or connect them through Bluetooth.
This opens the possibility for road warriors to have an even lighter and inexpensive terminal with the iPad, instead of a regular (and problematic) laptop. Then, when at home or office, they can dock it to KVM (keyboard, video, mouse) to experience a more productive workstation.
And yes, I know Android phones can do similar things since long ago. But it doesn't get widespread or even real until this feature lands on the popular iPad.