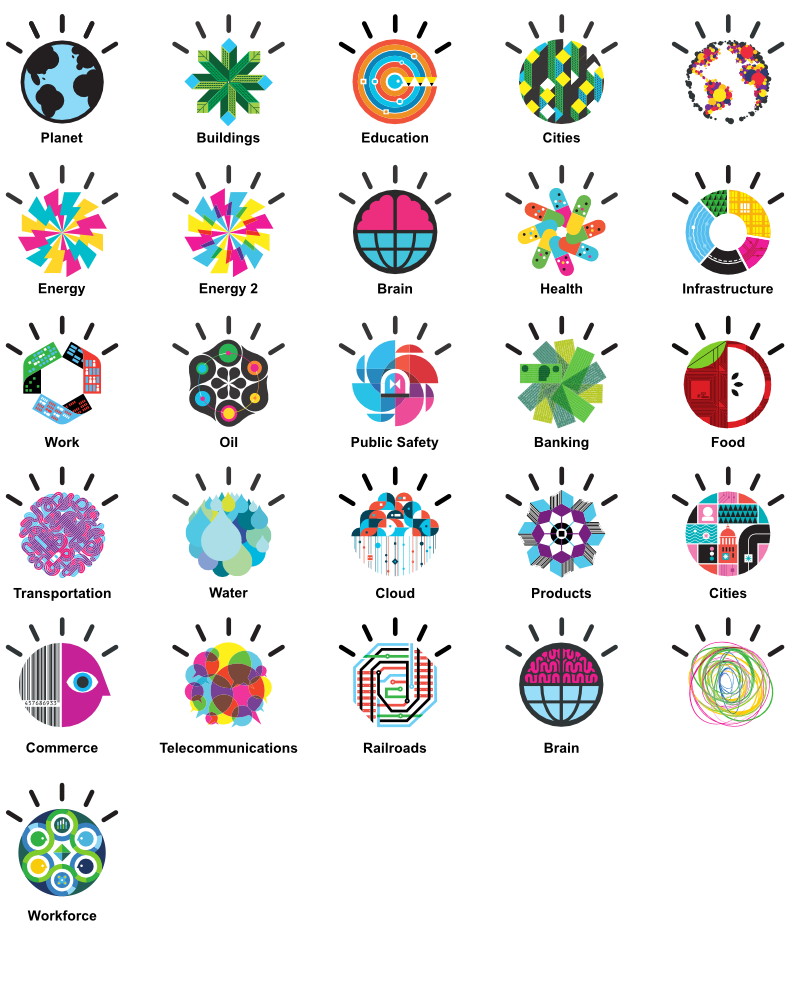 These are the 25 Smarter Planet icons I've collected on an internal work I did at IBM. They are smart and I love them.
They are also impossible to find in high definition or in Scalable Vector Graphics (SVG) format on the net so I'm posting them here for your convenience.
I got these icons as many Adobe Illustrator (AI) files from Ogilvy and just aggregated and labeled them using Inkscape on one single SVG file — a much more open format and ready to be used on modern browsers too.
This SVG file was produced with Inkscape, a free, excellent and recomended alternative to Adobe Illustrator.
If you use Inkscape (which I strongly recommend) on Mac, you'll need X11 first. I use Apple's XQuartz implementation.