Before iOS 8, the Polar H7 heart sensor with bluetooth needed special apps to pair. Now it pairs natively on the Settings app and starts sending heart rate to the new Health app on iOS 8, which will keep recording the data and building a graph like this: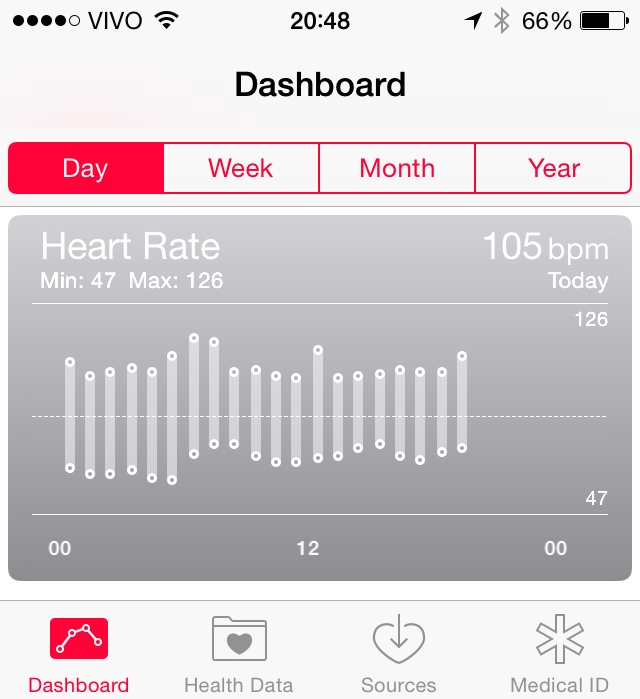 So this is my heart, I'm opening it to you. I used my Polar H7 for several hours and this is what I got. Health app shows the maximum and minimum heart rates for each hour, which is 126 and 47 respectively. But when I tap the graph I can see much more detailed numerical values.
The Health app is a simple but outstanding innovation by Apple. It is a place on your device where all health-related apps can read and write values. We are watching the birth of the Qantified Self discipline which is now, thanks to the Apple push on its ecosystem, accessible to everybody. Not just to nerds and geeks. Being a single and standard point for data like blood glucose, calories intake, hearth rate or even number of times fallen and much much more, specialized apps can read and aggregate these values, apply analytics techniques and eventually provide insights about your body. I think we'll start discovering new things about human body.