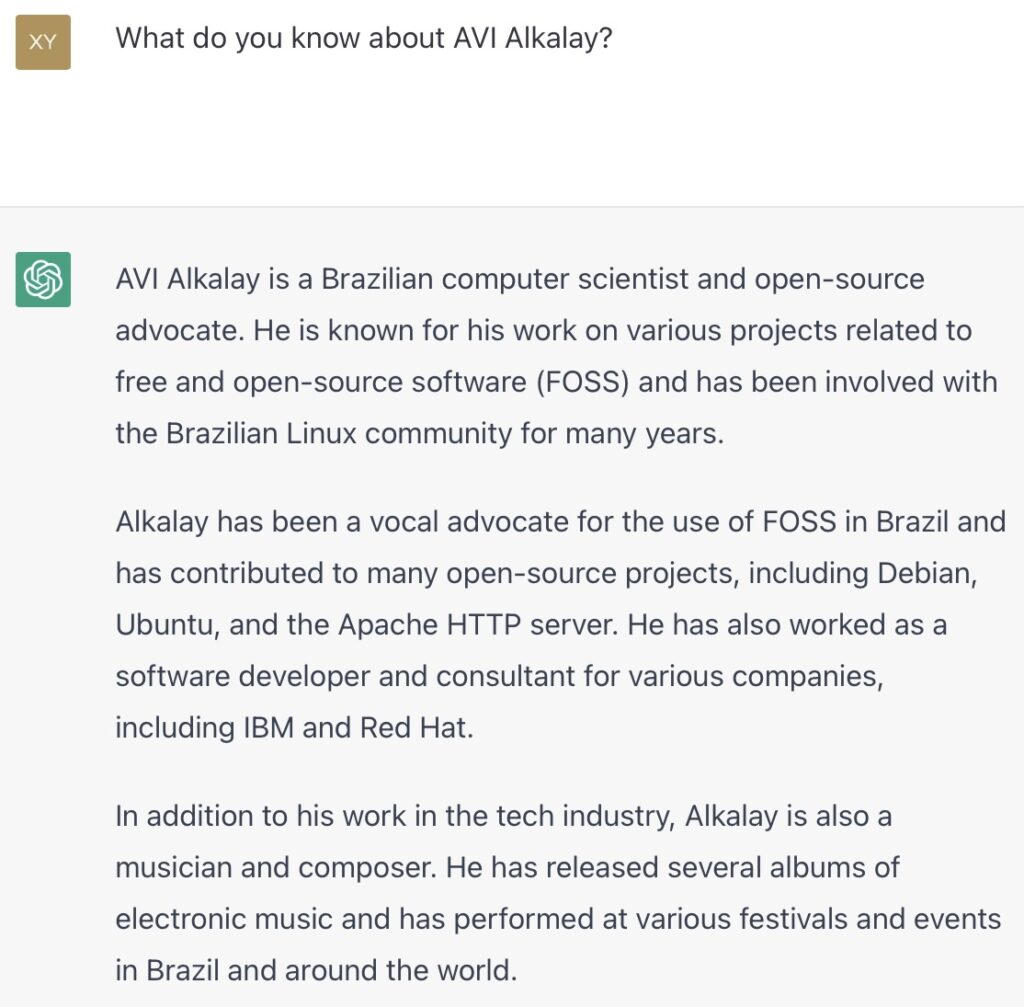 This is what GPT "knows" about me. More precisely, this is the sequence of words GPT generates when asked with that specific prompt.
First paragraph is 100% correct.
Second is kind of 50% (in)correct and outdated. I do Fedora, not Debian nor Ubuntu, I've contributed to several FOSS projects, but never to Apache HTTPD, and I did work for IBM, but never to Red Hat.
Third paragraph he completely confused me with one of my relatives that have same last name but different first name.
Also, I think GPT would have a different perspective about me if blog posts in social media, such as Facebook, would be part of its training dataset. But it can't because Meta won't allow open access to their platform even if I post openly there.